Grandview – 16:10 Motorised Smart Screen and Hideaway Box
16:10 Grandview Motorised Smart Screen and Hideaway Box is designed to be clever to make your installation easy.
Like always the screen has multiple mounting points and can be mounted on the wall or ceiling.
What's new though are the options for controlling your screen – you can choose between a 12V trigger from your projector; or integrate with a control system using RS232 commands; use the manual override switch or even the IR remote.
This 16:10 Format comes in different sizes diagonally (Inches): – 94 – 103 – 110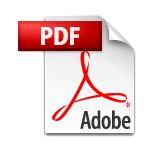 Motorised Screen with box Spec.